Latest headlines
Covid-19 preventive measures continue despite the increasing number of worldwide vaccinations. The European Digital COVID certificate is already operational. In Spain, the entrance of passengers from European countries (or zones) with risk is allowed presenting vaccination, diagnosis or recovery certificate; the rest of the European passengers are accepted without any certificate. On the other hand, passengers traveling from intercontinental countries are also accepted as long as they present the vaccination certificate.
The Observatory of Tourism in Barcelona updates weekly the Destination Barcelona tourism forecast report where the effects of the Covid-19 on the tourism sector are highlighted. Check here information and the latest official information regarding the measures for Covid-19 in Barcelona.
In July 2021, the tourist activity in Destination Barcelona has kept growing due to some lifting restrictive Covid-19 measures. In this month, the Destination Barcelona hotel establishments' demand figures have clearly improved registering more international tourists than Spanish, for the first time since March 2020.  
Furthermore, Turisme de Barcelona welcomes this weekend Pride Barcelona highlighting there is still the long way still to go in the fight for freedom, dignity and respect for the LGTBIQ+ community.
This month, Barcelona is once again celebrating its grand festival "La Mercè" in honour of its patron saint but in a very special way as it's commemorating its 150th birthday with more than 500 scheduled activities for all the public. 
Below, we are pleased to share the latest highlights for Destination Barcelona: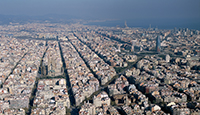 Barcelona will be the UNESCO-UIA World Capital of Architecture in 2026. Read more.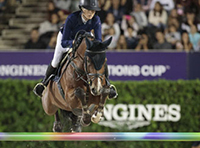 CSIO Barcelona, will host the 109th International Jumping Competition at the Real Club de Polo de Barcelona from 1st October to 3rd October. Read more.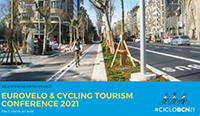 CICLOBCN21, from 5th to 10th October, the bicycle will take centre stage in Barcelona with the organization of various activities linked to this transport. Read more.
For further information do not hesitate to contact us: press@barcelonaturisme.com